About Us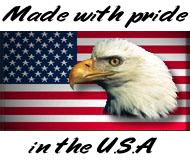 Rabud, Inc. was created by a noted boat manufacturer in 1976 out of a need to replace rectangular wooden deck hatches that not only cracked and warped, but also provided no form of water-tightness.
The engineering and designs of our products are state of the art and are closely aligned with most boat manufacturing needs. The first hatch in our production was the 10x20 rectangular deck hatch. We then added the 7x11 for smaller access purposes. Round deck hatches became the next addition in our product line. A need for dryer access hatches led to the innovation of our unique Twist-n-lock deck hatches with cam action. Once again the boat manufacturer's need for better, faster deck drainage resulted in our SeaScuppers. We are constantly reviewing and adding products needed in the manufacturing of boats.
Our production capacity exceeds worldwide demand and inventory has always been available for immediate shipment with one day turn- around, a service unique to most industries. Custom colors are available to boat manufacturers creating harmonious decks.
For our retail customers, Rabud products are offered online through Dusky Online.